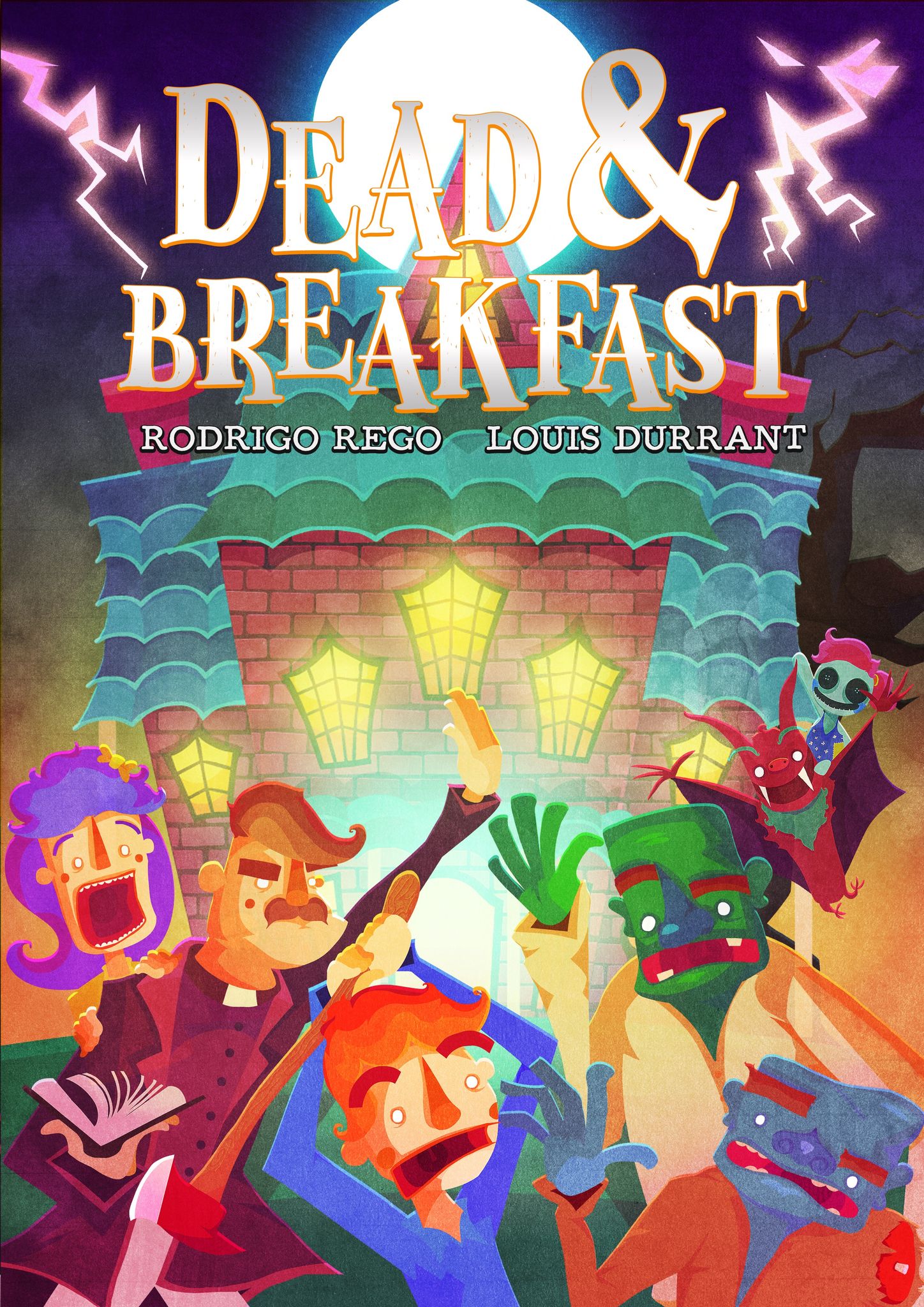 In Dead & Breakfast, you're building a haunted hotel and you gain points by scaring the guests with the monsters they're most afraid of.
Everytime you complete a floor, you'll place a guest over a window and try to meet its conditions, while at the same time trying to connect the poison ivy that grows in your walls.
This was my first published game, back in 2018. By that time, I was obsessed with the scoring ideas in "Little Prince - Make me a Planet", a tile-layer made by Bruno Cathala and Antoine Bauza.
The game had no fixed way of scoring at the beginning, everything came from scoring tiles you'd get during the match. I wanted to apply it to my own game, and thought the idea of guests in a hotel would fit well with the mechanism. The haunted part was added later by Braincrack Games and paved the way for the cute horror art by Louis Durrant.