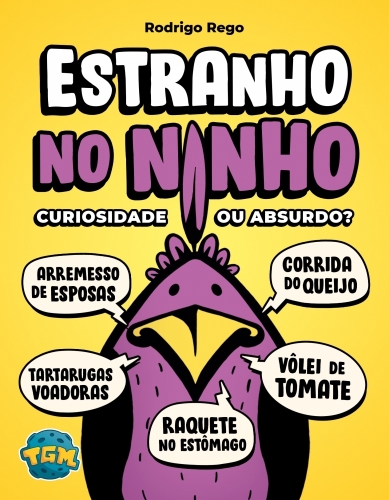 Estranho no Ninho / Cuckoo's Eggs TGM Editora - 2023
Which of those were already found in a human stomach? A live snake? A fetus? Or a mousepad? In Cuckoo's Eggs, there is 1 to 3 lies among 8 unbelievable facts. The player who spots most facts without hitting a lie wins the round!
Yet another game that reflects my passion for trivia, Cuckoo's Eggs twist lies on its push-your-luck mechanism: you can mark as many items as you want, but it increases your chance of accidentally hitting a lie.
This was by far the most fun I had making categories, both researching and creating outrageous alternatives for weird sports, pizza toppings, Oscar winners, and so on.