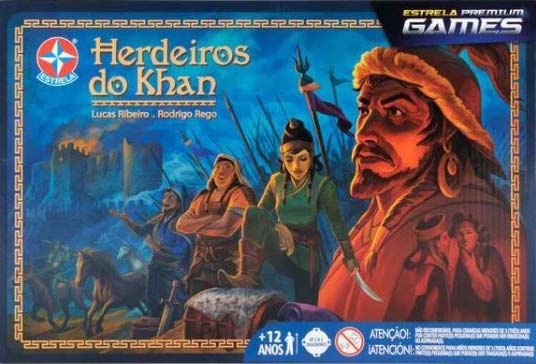 Herdeiros do Khan / Heirs to the Khan Estrela - 2021
Co-designed with Lucas Ribeiro
Heirs to the Khan is a mid-weight euro game in which you're a descendant of the old Genghis, fighting for influence in the council that will decide who will be the next Khan. To do that, you need to sack Asian cities and deliver their treasures to the councilors, while also securing control of the 3 provinces of the Mongol Empire.
Heirs to the Khan was an original project from Lucas Ribeiro (who's also the artist behind Cartographers, Lockup and many others) that I came to collaborate on. It was picked up by the largest mass-market Brazilian game company trying to break into the hobby market.
The publishing was met with huge anticipation by the hobby community, and was one of the largest initial print runs in Brazil for an expert game so far.
The gameplay was louded as one of the best designs by Brazilian authors to date, and it was soon after picked up for international publishing with high-quality components.