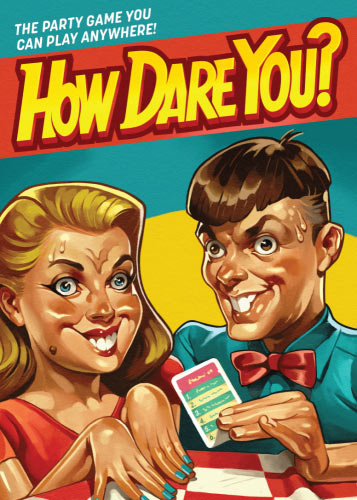 How Dare You? Alion - 2023
Guess the number, but don't go too high! In this game, you must either provide a guess higher than the previous one or challenge it. If Perudo was a trivia game, it would be this one.
This small card game packs a lot of punch for its size. There are 360 questions, and a lot of subtleties to the gameplay, that reflect the long design phase, which you can read about here.
How Dare You? was developed by one of my favourite authors, Kristian Østby, from Revive and Santa Maria, and is the first release of his new publisher, so I'm exhilerated that one of my games could be a part of it.
Also amazing to watch Rahdo call it the best trivia game he ever played.