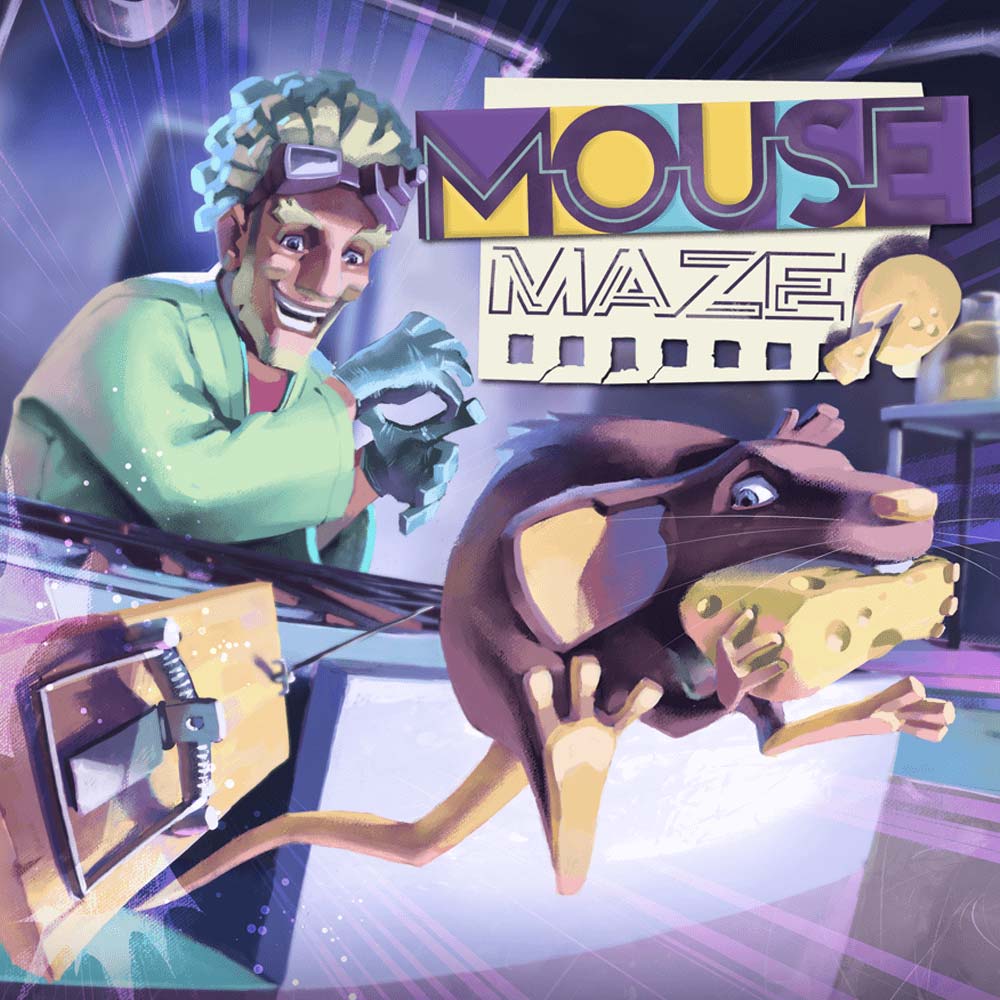 Co-designed with Leandro Pires
Mouse Maze is a campaign flip-and-write game in which you're building mazes in increasingly complex experiments for your mouse, starting small with cheese and mousetraps and quickly advancing to laser guns, teleport and so on.
The catch is, after you build the maze, you give it to your opponent so they can draw the worst possible route for you.
At the start, we were afraid we wouldn't be able to handle Mouse Maze's 30 games, since we had no experience with campaign games yet. But the base game was simple and open enough to leave room for many thematic rules variations that were a real joy to create.
We coordinated more than 10 different playtest groups during a whole year to help us assemble a campaign with an exciting story and an increasing level of difficulty, and we're immensely proud of the result.